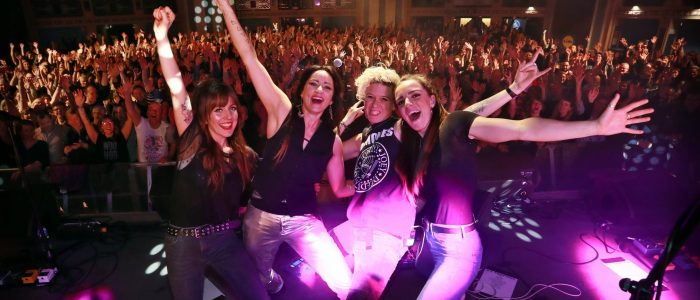 Unique Events have had a fun-packed start to 2020, producing 'Lidl Live' with KT Tunstall, a series of charity concerts and promotional campaign, counting-down to the opening of Lidl's 100th Scottish store and celebrating their 25th anniversary in Scotland.
Over 4,000 people enjoyed spectacular live shows, taking in Aberdeen Beach Ballroom, Strathpeffer Pavillion, Ayr Town Hall and ending with a special night of 'KT Tunstall & Friends' as part of the Burns&Beyond Culture Trail on the 25th January.
Tickets for the events were a £7.50 donation to the STV Children's Appeal, which along with profits from the bar facilities at the events, has helped raise over £40,000 for the charity.
Along with live shows, KT Tunstall made appearances across Scotland, performing for the children of Dingwall Primary School, Dundee High School and Centrestage Theatre, along with visits to Scottish food producers and suppliers who provide Lidl with quality Scottish produce..
KT Tunstall said: "I'm delighted to be teaming up with Lidl for a very Scottish week of music, food and fun. There is a powerful place where our mutual interests meet; supporting local suppliers, looking after the environment, and raising important funds for children's charities in Scotland.
"When I decided to start cooking for myself on tour, it turned into KT's Kitchen – a mad-dash online cooking show with friends where I prepare very simple, quick, healthy and delicious food backstage. The upcoming tour will involve live performances, backstage KT's Kitchen cook offs, school visits, trips to see local producers and a lot of laughs with myself and the band girls along the way."
Previous Article
Next Article