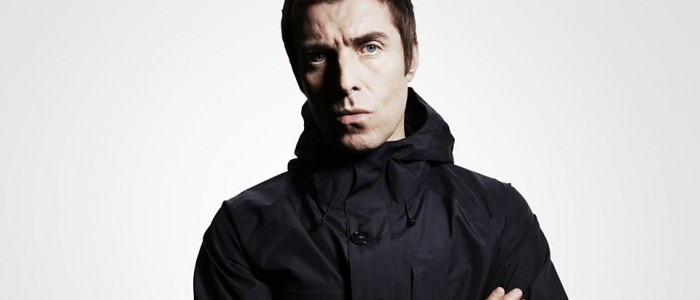 We are delighted to be working with Social Bite to launch the World's largest ever 'Sleep-out' with a mission to eradicate homelessness in Scotland in 5 years 
Thousands expected to sleep rough in Edinburgh's West Princes Street Gardens and city centre this December
Live concert featuring A-list 'buskers' Liam Gallagher, Deacon Blue, Amy Macdonald and Frightened Rabbit. All playing rare stripped back acoustic sets.
Sir Bob Geldof to sleep-out and support event being billed as the 'Live Aid' for Scottish homelessness
Comedy Legend John Cleese to tell a bedtime story to top fundraisers
Social Bite sets fundraising target of £4m and is looking to generate 1,000 employment offers and 1,000 'spare room' supported lodging pledges
Event has mission to create a movement to eradicate homelessness in Scotland within a 5 year period
Registration to participate in this challenging fundraising event opens 1pm, Wednesday 30 August at sleepinthepark.co.uk
Social Bite today launched Sleep in the Park, the world's largest ever sleep-out event, inviting thousands of participants to sleep rough in the city centre with the aim of raising £4m for Social Bite's mission to eradicate homelessness in Scotland within a 5 year period.
The event will take place in Edinburgh's West Princes Street Gardens on Saturday 9 December and also presents a spectacular live concert with rare acoustic performances from A-list stars who will be "busking" for an audience of up to 8,500.
Sleep in the Park participants will be joined by an impressive line-up of artists before bedding down for a cold night in the open, enjoying exclusive 'Busking' sets from Liam Gallagher, Deacon Blue, Amy Macdonald, Frightened Rabbit and very special guests. Comedian Rob Brydon will be hosting the event, John Cleese will be performing a bedtime story and attendees will hear from Sir Bob Geldof on his support for the cause.  Geldof will also be sleeping out overnight along with a host of other celebrities, sports personalities and figures from across Scotland's political parties.
No tickets will be sold for Sleep in the Park, members of the public and businesses can only attend the event by reaching fundraising targets and accepting the sleep-out challenge.
As well as fundraising, Social Bite are encouraging businesses throughout Scotland to pledge employment opportunities for the homeless with a target of 1,000 job offers. The charity is also hoping that at least 1,000 families will open up their doors and offer up a spare room for 3 months to help people find their feet with a 'supported lodgings' program.
The City of Edinburgh Council are showing their full support for the event with Leader Adam McVey, Deputy Leader Cammy Day and Chief Executive Andrew Kerr all sleeping out for the charity.
The event is being produced by Edinburgh based Unique Events, Scotland's leading independent events company, who have created large-scale outdoor events throughout Scotland for over 20 years.
Social Bite co-founder Josh Littlejohn MBE said:  "By joining our Sleepout, you will be joining a movement to end homelessness in Scotland for good. We believe by working together homelessness could be eradicated in Scotland within 5 years.  We are planning to work closely with The Scottish Government and other charities throughout the sector to create a five-year action plan which will provide housing, rehabilitation, job opportunities and the support that homeless people need to turn their lives around. We want to make Scotland an example for the whole world to follow. We're a small country; a nation of innovators. The statistics of homelessness in Scotland are not insurmountable – we only need to help 11,000 households back to their feet – together we can do that. So whether as a business, a family or an individual – please join our sleepout."

Sir Bob Geldof said: "When we launched Live Aid in 1985, it showed the power of music and events to create real and important social change. I first met Josh and Alice from Social Bite 5 years ago and I am delighted to support them and their effort to eradicate homelessness in Scotland by sleeping out in the cold at the event. The event has the potential to be a game changer in tackling the issue and I am right behind it, even if a little nervous to brave a cold Scottish winters night. I know Scotland to be a compassionate nation and I would implore you to get involved."

Liam Gallagher said: "Ever since Oasis got signed in Glasgow at King Tuts, Scotland has always had a special place in my heart. The fans are among the best in the world. I'm looking forward to playing in Edinburgh and supporting this Charity. I hope the event helps as many people back on their feet as possible."

 City of Edinburgh Council Leader Adam McVey said: "We are delighted that Sleep in the Park will be held in Princes Street Gardens. Andrew, Cammy and I are looking forward to joining thousands of fellow fundraising participants in highlighting the seriousness of the issue. Tackling homelessness remains a priority for the Council and we welcome this fantastic event in the heart of the city. The Social Bite team already do so much good work for homeless people across this city and throughout Scotland. We look forward to continuing to work with them on the Social Bite Village and future projects."
Alongside Sleep in the Park, Social Bite has commissioned a comprehensive study from Heriot Watt University entitled "Eradicating Core Homelessness in Scotland" to provide a fully-researched framework for the investment of the money raised from the event. The report will be published in September and it is expected that the funds will be spent on housing solutions, a nationwide employment program, addiction facilities, and outreach teams.
Work is currently underway on the new Social Bite village which will see 10 purpose-built two-bedroom homes installed on a 1.5 acre site in Granton, providing a safe living environment for up to 20 people from homeless backgrounds. The first residents from Edinburgh's homeless community are expected to move in before Christmas this year.
Members of the public can join Sleep in the Park by committing to fundraising at least £100 for the sleep-out challenge. Businesses can sponsor the event by signing up a team of five with a minimum fundraising commitment of £3,000. To find out more about taking part, go to www.sleepinthepark.co.uk
Next Article